Academic programming
The Nest at Anderson Mill offers a welcoming, stimulating environment that cultivates your child's independence, self-esteem, and social & academic potential, with an individualized curriculum that will lay the foundation for a lifelong love of learning.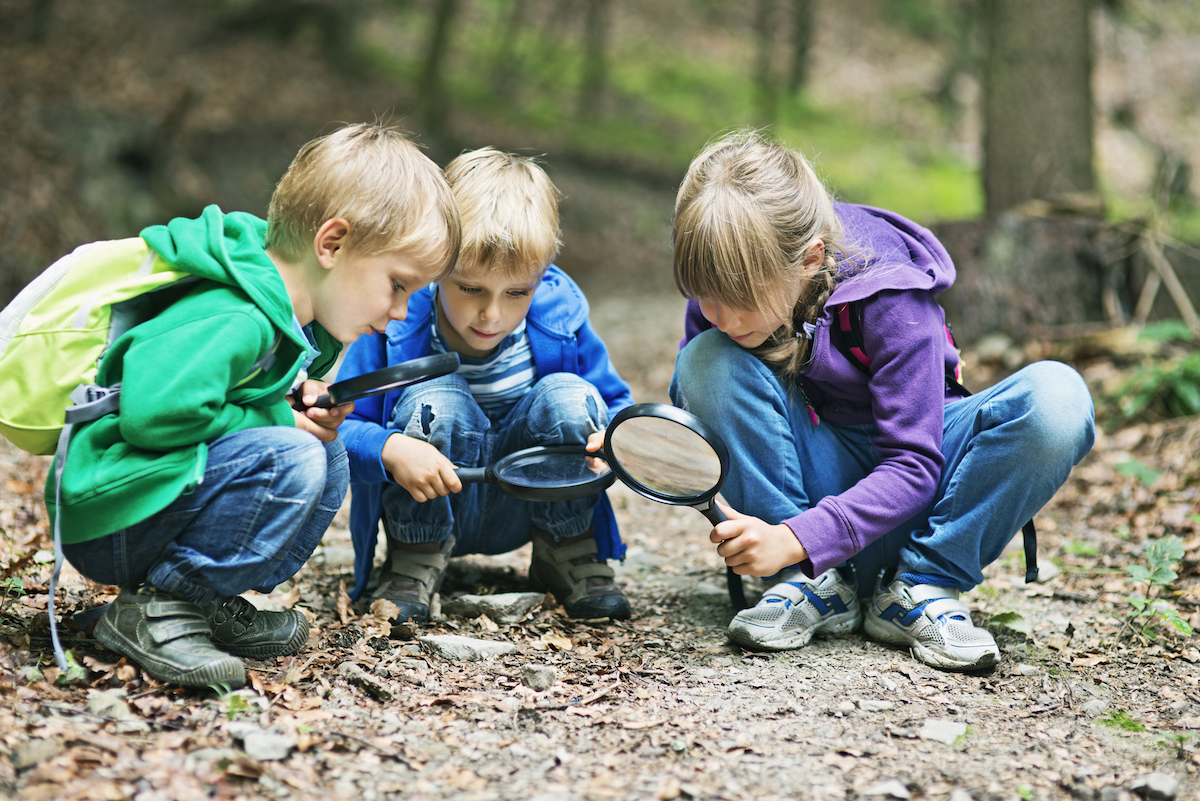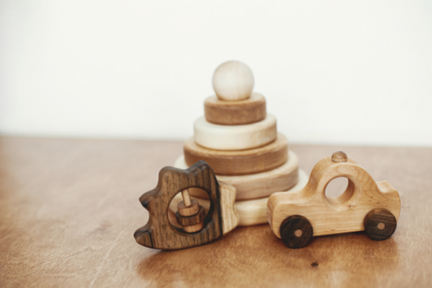 Bambini (Infant: Ages 6 weeks – 18 months)
6 weeks to 18-months multi-age classroom
Full-day program $1625/mo
Breakfast, Lunch, and Afternoon Snack Included
Infant Montessori preschool programs provide children with the activities, environment, and caring, personalized attention they need to nurture this non-stop development. It's the best way to ensure that they get the most out of their sensitive periods and are given a head start in their education.
Pre-Primary (Toddler: Ages 18 months – 3 years)
18 months to 3 years multi-age classroom
Full-day program $1600/mo
Half-day program $1350/mo
Breakfast, Lunch, and Afternoon Snack Included
In our Pre-primary community, our main focus is independence. We work closely with each child to bring out the potential they have on the inside. It is our goal and responsibility to model the behavior we want to see reflected in our children in our community on a daily basis. The materials on the shelves are divided into different sections such as Practical Life, Language, Art, Sensorial, and Science.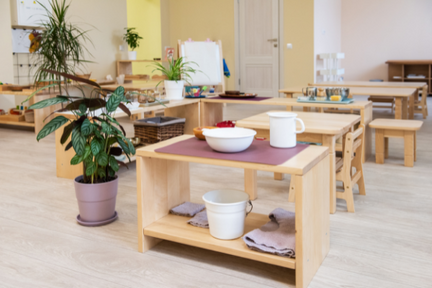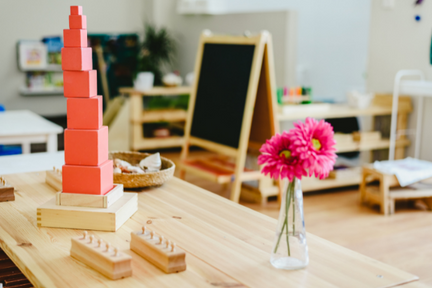 Primary (Kindergarten: Ages 3 years – 6 years)
3 to 6 years multi-age classroom
Full-day program $1550/mo
Half-day program $1450/mo
Breakfast, Lunch, and Afternoon Snack Included
Every material in a Montessori classroom supports an aspect of child development, creating a match between the child's natural interests and available activities. Children can learn through their own experience and at their own pace. By teaching one child at a time, or in small groups, teachers can meet students where they are. If a child is ready for more rigorous work than the rest of the class, they can pursue it. Allowing the child to learn at their own pace is one of the foundational principles of Montessori.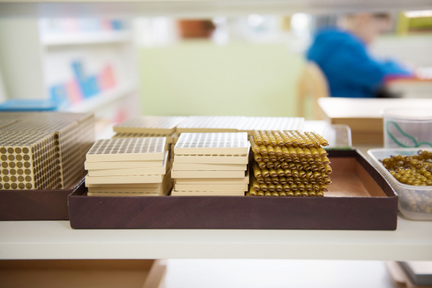 Elementary (Ages 7 years – 12 years)
6 to 12 years multi-age classroom
Full-day program $1500/mo
Breakfast, lunch, afternoon snack, and a weekly after-school soccer program included
What sets Montessori apart in the Elementary years, ages 6 – 12, is the individually paced curriculum that challenges children academically and safeguards their well-being and sense of self. Being part of a respectful community, they learn to question, think critically, and take responsibility for their own learning; skills that will support them in later education and in life. As with all Montessori levels, the Elementary program is based on the belief that children learn best through movement and work with their hands, and provides cognitive, social, and emotional support to help them reach their full potential.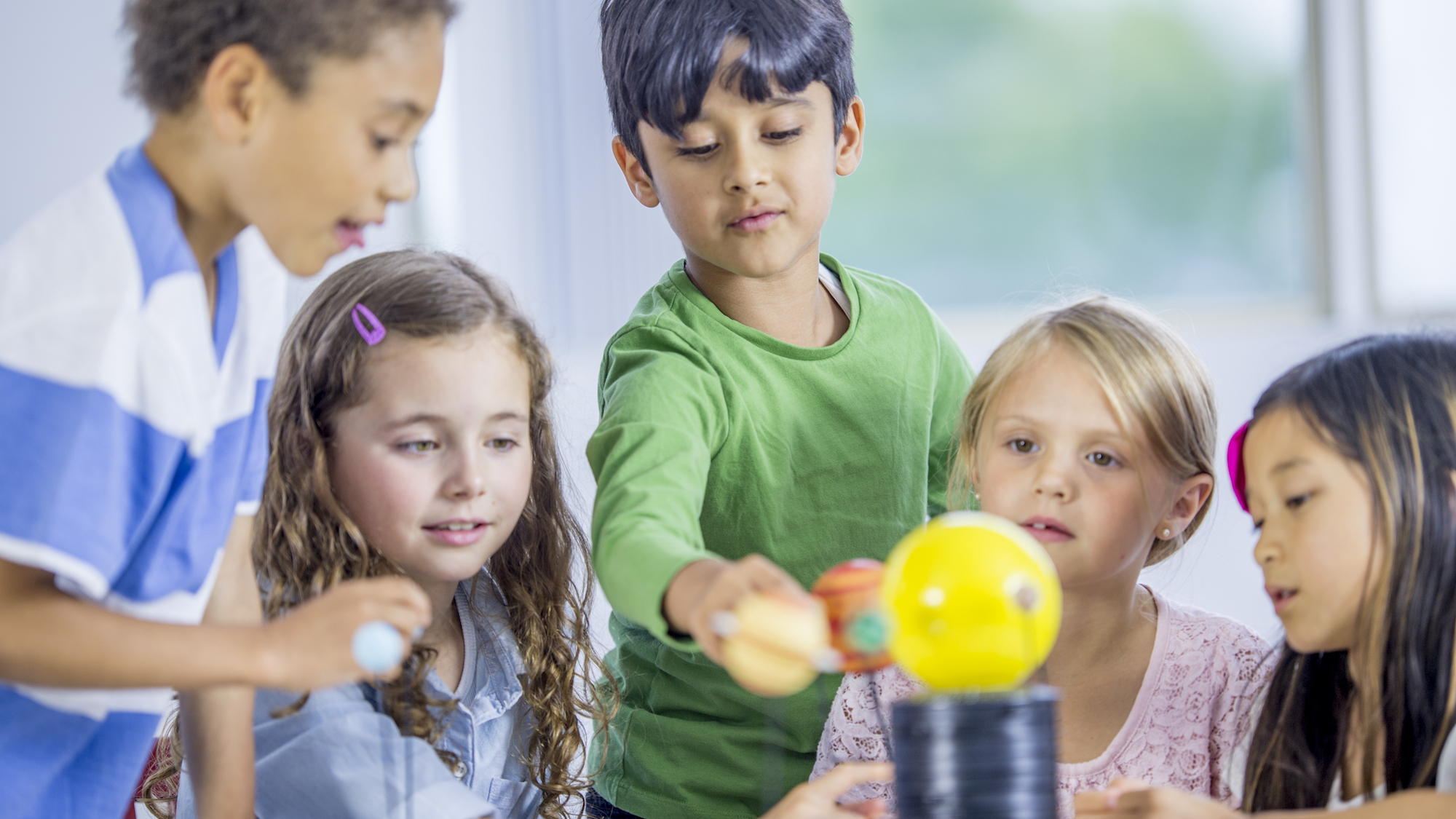 Elementary After School (Ages 5 years – 12 years)
Kindergarten – 6th Grade
After School (3:00 PM – 6:00 PM) $300/mo
Afternoon Snack Included
*We pick up from Spicewood Elementary